* Please Read - Covid Class Update *
Hi everyone 😊
I hope you're all keeping well and having a lovely Summer, despite the circumstances.
I know that you're all eager and excited for classes to restart, it's been a long few months! Unfortunately, I have no immediate plans to restart my live classes at the present moment. I'm waiting to hear back from my halls to see if they're happy for classes to resume at this time. If I do get the go-ahead it then depends what the government guidelines say, what is safe and also if it's financially viable for me.
I'm really sorry that I can't give you a more clear answer right now. Hopefully I will have some more clarity soon and will be able to get a plan in place if circumstances allow.
I will keep my page updated if/when I have more information so keep your eyes out.
I want to thank you all for your patience and support.
Take care and stay well 😊
____________________________________________________________________

Welcome!
Want to get fit, lose weight, tone muscle, release stress and build confidence all whilst meeting new people and having fun?
Then get yourself to one of my classes! I can help you on your journey to being a fitter, healthier and more confident you! I offer a wide variety of fitness classes in the Cwmbran area, ranging from Zumba to Yoga, which are open to everyone aged 16+
My classes are not only fun, but a great workout! I guarantee you will go away sweating and smiling, so what are you waiting for? Join me today!


About Me...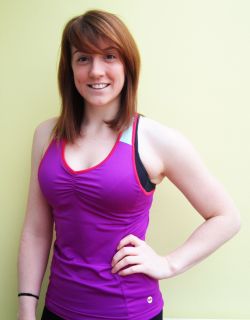 My name is Olivia Sweeney and I am absolutely passionate about exercise and started training in the fitness field when I was just 18! I now run an assortment of my own private fitness classes including Zumba, Kettlercise, Yoga and HIIT in various venues in the Cwmbran area.
I pride myself on being a very approachable and friendly Instructor who runs safe, fun and effective fitness classes to people of all ages (16+) and abilities in the community.

If you have particular goals and want some more personal guidance, tuition and support, I also run small-group courses and programmes periodically throughout the year.
I absolutely love my job! I love seeing people reaching their goals, and enjoying keeping fit. I know how much happier and healthier I have become through exercise, I'm certain it will do the same for you too!
I hope to welcome you to one of my classes soon!
---
Testimonials:
'What you get from Olivia Sweeney; Commitment, encouragement, dedication, support, knowledge and fun. It's like having a personal trainer without the expense! And much friendlier than a gym/stadium' - Pamela Wilks

'Olivia is so friendly and knowledgeable. I really feel like I have worked out after class. Totally recommend!' - Kristy Maloney

'I really enjoy Olivia's classes, there's something for everyone, no matter what fitness level you're at! She's an absolute star, so kind and caring and she makes me feel motivated every week' - Shanayed Bradbury

'I'm usually lazy, I admit! But since I found these classes I actually look forward to exercising! Instructor is lovely and welcoming, I really enjoy it and definitely recommend!' - Lisa Larcombe

'Olivia's classes are fantastic, no matter what your level or what you want to do. Whether it's stretching with some Pilates or Yoga, or a bit of cardio with some Piloxing, Zumba or Kettlebells. I would recommend any of her classes and say give them a go, you'll have fun' - Lee Cora Payne

'Love it Olivia MAKES the class... she is so energetic... so friendly... and it's so much fun!' - Charelz Megan