latest news
View All News >

Beginners Yoga and Pilates Courses
| 16/12/19
Never done Yoga or Pilates before and want to give it a try? Here's the perfect opportunity! Come and join me in the New Year for my 6-week Beginners Yoga and Pilates courses :):) These cou...

View Full Post

Christmas class cancellations
| 02/12/19
Hi everyone! Firstly, thank you so much for supporting my classes through out 2019. I hope you have enjoyed attending them as much as I have enjoyed teaching them! Just to let you know that m...

View Full Post
Do I need to know how to dance?
It is not necessary to have any dance experience in fact most Zumba class participants don't. Zumba is not really a dance class rather a dance- fitness class. There will be dance movements in the workout but no dance experience is needed ... just the willingness to try something new.

What if I can't follow the steps at first?
The great thing about Zumba is there are very few rules; just dance a little, laugh a little and sweat a lot…and just keep moving. As long as you are moving you are working. Just have fun with this class. You'll soon learn that exercise really can BE FUN! Each weeks builds upon another; with time and practice you will soon see how quickly you will master new movements.

What should I wear or bring to class?
Light-weight, loose, comfortable clothing that is easy to move in

You MUST wear shoes ( no bare feet or socks) Also no street shoes (heels, sandals) Dance/aerobic shoes with a smooth/flat bottom are preferred for easy pivoting. Running shoes/trainers are ok, however some have alot of tread that prevent you from turning with ease. Look out for shoes that provide shock asborbency and cushioning for impact, as this will help prevent stress on joints.
Water bottle and towel - as you WILL sweat!

I haven't exercised in a while, will I be able to keep up?
Remember to go at your own pace. The class is structured so that beginner and more advanced level students can work at the same time. Everyone in the class is coming from different fitness and health backgrounds. You only need to be concerned with yourself and your abilities and health. If you do have any medical conditions, injuries or if you are taking any medications that effect heart rate please seek advice from your physician prior to participating.

Do I need to book before coming to class?
No you don't have to book before coming to one of my classes. Just turn up on the day and pay&play!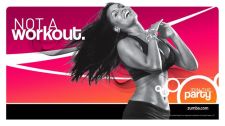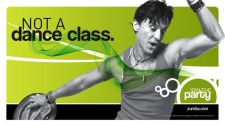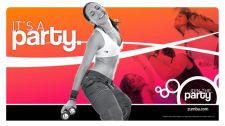 For regular news and updates on my Zumba classes please like the Zumba Cwmbran Facebook page!